What is happening with the Handi Boat dock?
by Ron Kaczmar
---
June 26, 2020

So, what is new, you are asking?
This spring, the board of directors and numerous volunteers have been working tirelessly, to make the Santa Maria more accessible and safer for our guests.
We are so excited to inform you that through grant applications and fund raising and were able to build a new gangway and expand the existing dock to make it so much more accessible for everyone!
Here the 10 m Gangway. Note the transition plates at either end!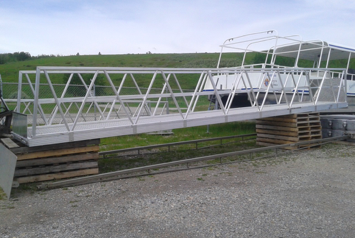 The floating pier will consist of two stacked rows of cubes and will join the 10 m gangway and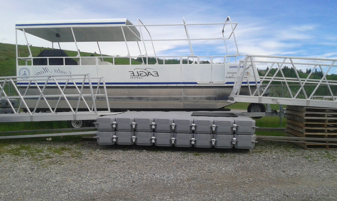 6 m gangway, in effect, creating a new 16 m gangway.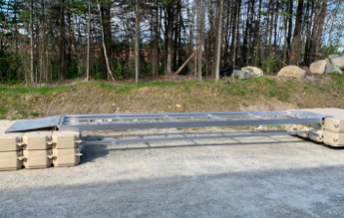 The 6 m gangway; connects pier to the floating dock.
---
July 14, 2020
An abutment of work has been completed: concrete has been tested and is good; railing and gate has been installed.
All that is left is to plant the grass; place signage; install the gangways; float the dock and pier and anchor it all together.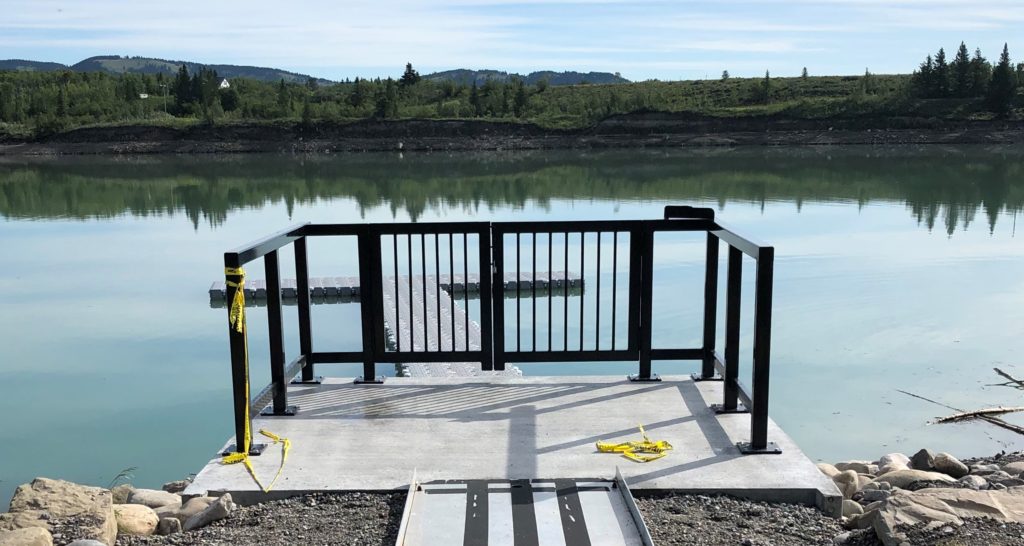 This remaining work is dependent on water level but I do not expect it will be available for public use before the end of July.
In addition to the grass and signage we will be responsible other items such as designing, building and installing a small ramp from the boat to the dock and procuring and installing security fencing.
Ron
---
July 24, 2020
The new Gangway and dock is now available for use for ambulatory people. It will be available for use by people in wheelchairs once we have the protective rails and proper signage up.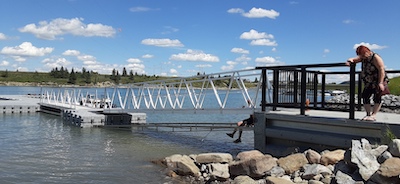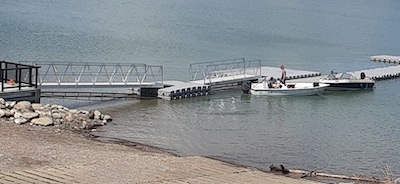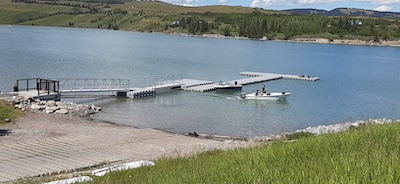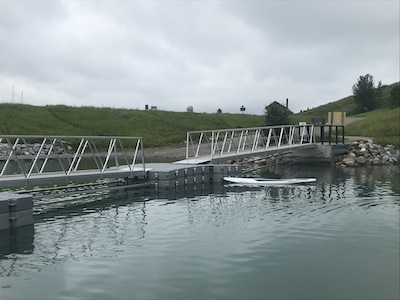 ---
September 4, 2020
The addition for our boat to have its own spot has been added and a gate has been placed.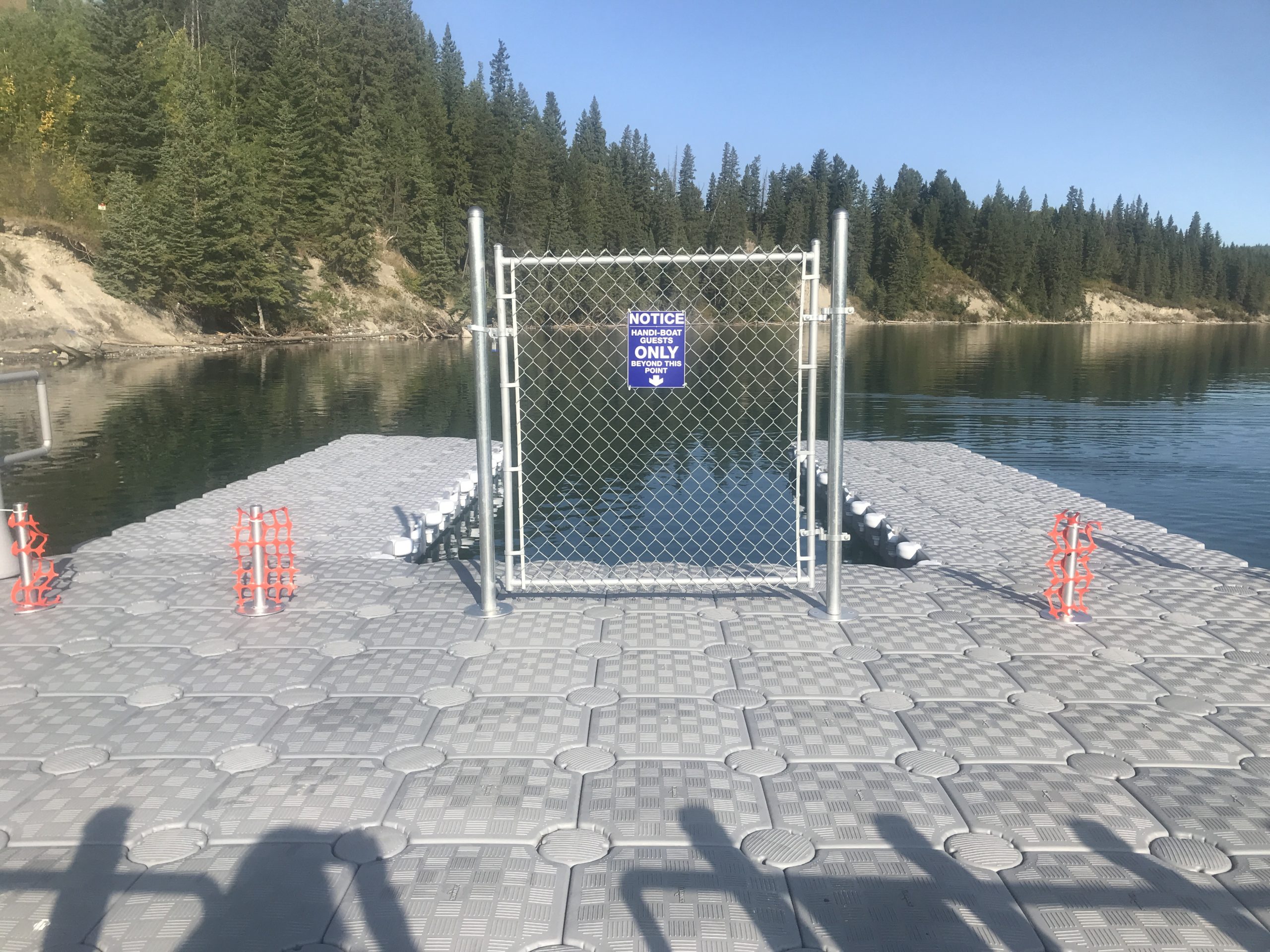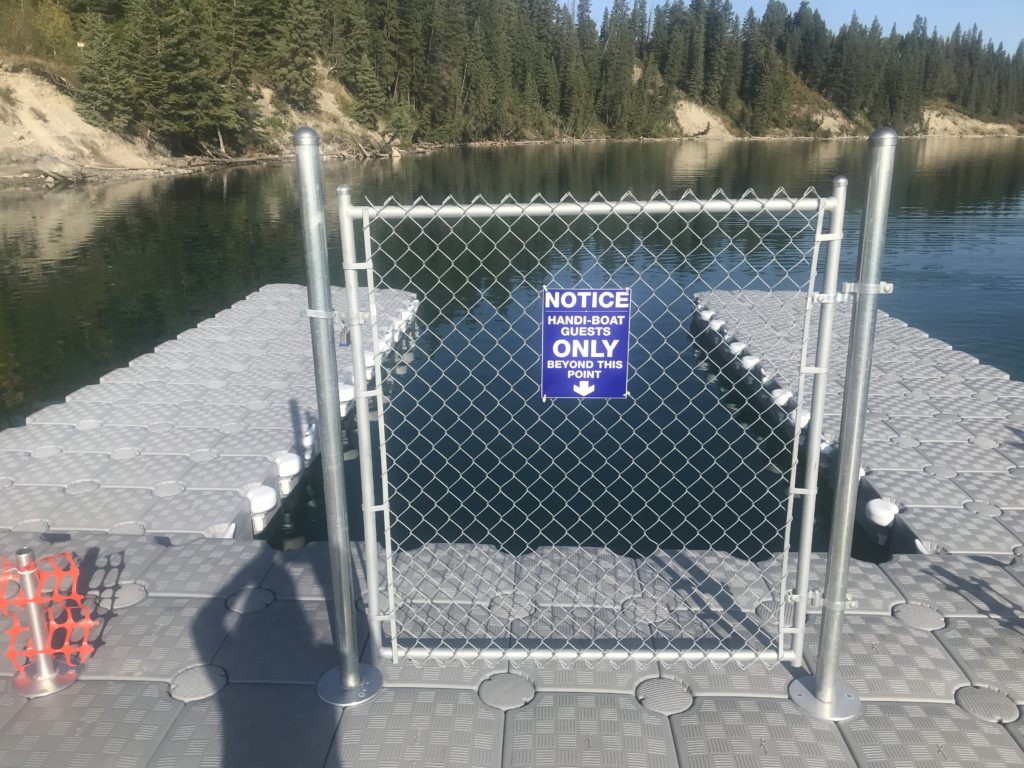 September 21, 2020
I am pleased to announce that, with installation of the security fence, Phase 1 of the Dock and Gangway Project is now complete with the exception of some signs that have to be installed in the spring. See photos.
I would like to thank all of you who have contributed so freely of your time this past winter, spring and summer to bring this phase to its conclusion. It is a great testimony to your teamwork that we have accomplished so much in a short period of time.
Bravo Zulu as they say in the Navy.
Ron