Welcome to the Handi-Boat Society of Alberta!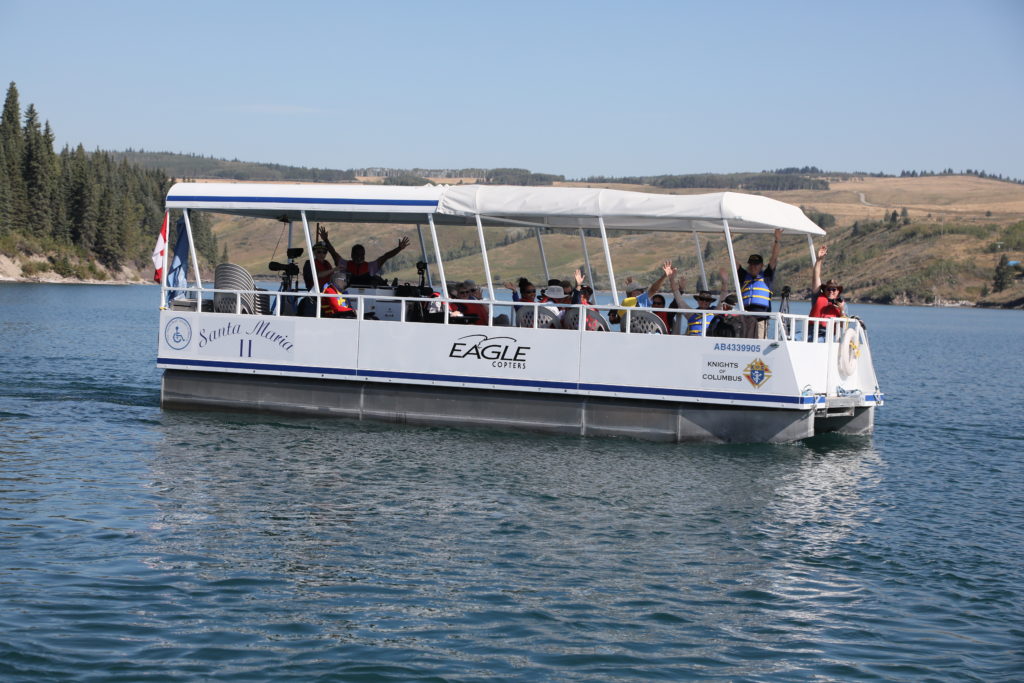 IMPORTANT ANNOUNCEMENT
---
It is with deep sadness and heavy hearts that we announce the cancellation of our 2020 season. We know that this will come as an enormous disappointment to all who have previously participated in our trips and those who would be new to us. This is not a decision we have taken lightly but we have no choice given the obvious concerns for all of our community including our volunteers and clients during the Covid-19 pandemic.  Know that even though we are not able to serve you this summer, we are continuing to work away on our new gangway and dock project so that when you visit us in 2021 you will find a new and improved Handi-Boat experience.
---
We're working hard to improve our much needed gangway. To stay up-to-date on what is happening with our Handi Boat boat dock, check our 'WHAT IS HAPPENING WITH OUR DOCK' page frequently and follow the progress we're making.
---
The Handi-Boat Society of Alberta is a 100% volunteer organization but we appreciate donations to help defray our expenses and operating costs. We are a registered charity and we can provide a receipt to anyone interested in supporting our activities. We could use additional financial support at this time to help with our major dock and gangway project.
This project, when completed, will provide improved access to the Santa Maria II as well as wheel chair accessibility for the general public.
We would like to thank our clients and donors for their continuing support and look forward to serving you next year.
Check our Pictures to view past trips and occasions.
The waiver form can be found here and can be downloaded.
We would like your comments. Please send it to us from the link.