Welcome to the Handi-Boat Society of Alberta!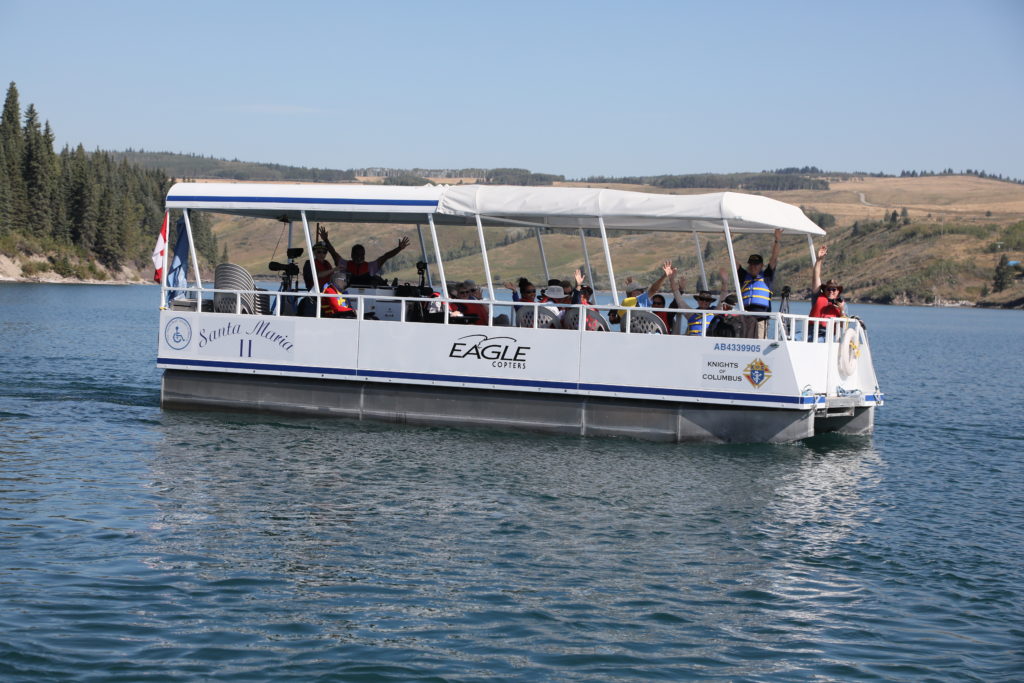 THE HANDI-BOAT CALENDAR IS NOW OPEN FOR BOOKING
WELCOME to all our new and returning clients! The 2022 calendar is now open for bookings from mid-July until the end of the first week in August. Depending on water levels the calendar may be opened earlier.
INCREASED AVAILABILITY. Given the great interest in the past, we would like to try a couple of new things in order to make an excursion on the Santa Maria II more broadly available as follows:
WEEKEND TRIPS. 1) Although the calendar is not currently 'available' on weekends, we will make weekend trips available on request; 2) SHARED TRIPS. For smaller clients who would be willing to share a trip with another smaller client, the Handi-Boat Society will be willing to facilitate such an arrangement. 3) MULTIPLE TRIPS. For those larger clients who would like to bring out more than one group, we could accommodate more people by making more than one trip in a single day.
If you are interested in exploring any of these options, please notify the Booking Coordinator at handiboatsociety@gmail.com.
---
The Handi-Boat Society of Alberta is a 100% volunteer organization, but we appreciate donations to help defray our capital expenses and operating costs. We are a registered charity, and we can provide a receipt to anyone interested in supporting our activities. We could use additional financial support at this time to finalize the dock and security fencing.
We would like to thank our clients and donors for their continuing support and look forward to serving you this year. WELCOME ABOARD!
Check our Pictures to view past trips and occasions.
The waiver form can be found here and can be downloaded.
We would like your comments. Please send it to us from the link.